for this amount you will get access to all available tools and opportunities of Intasker without any limit

It's an informative tool illustrating a project plan, schedule and management.

We don't charge you based on how many users you add. 5 users or 50, the price is the same.

Use our product with every comfort by setting your working language

Flexible approach to development and is based on direct collaboration and communication with the client
from

10€

/ month
For all citizens of Ukraine 6 months for FREE!
Projects:

unlimited

Team:

unlimited

Storage:

25GB
Projects:

3 projects

Team:

5 persons

Storage:

500MB

All functionality available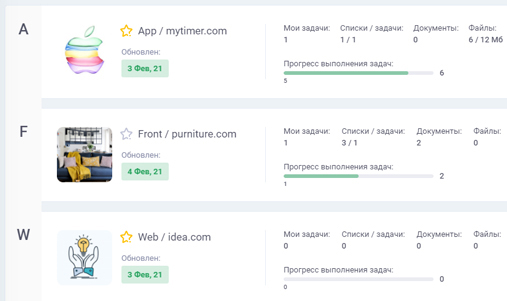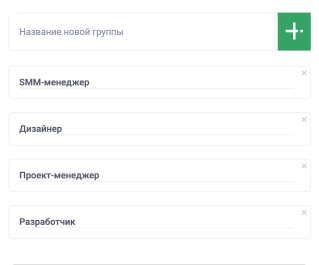 The special thing about Intasker, a system for team project management, is its commitment to practical use while fulfilling certain tasks. We took into account nature of activities of different specialists while creating its tools, and namely of:
Project managers
HR-managers
SEO- and SMM-specialists
Designers
IT-specialists
Marketing specialists
Web developers
Engineering
Business owners and etc
You will be able to see who and at what time works at a particular task. Match this data with work schedule to meet deadlines and to prevent delays. If needed, set the email notifications - this way you won't miss any important changes and events. Select the most appropriate way of submitting reports, whether it should be on a daily basis or after the tasks are completed, whether presented online on the website or sent to email address. Follow each team members' activity, their actions and work time efficiency.

Wherever you are, you will be able to enjoy using Intasker in your native language. Besides, each member of your project team can individually select a language version and time zone, which is really convenient for a multinational group

You can get access to your work environment and all management functionalities at any time and in any place. All you need is the Internet. Quickly and effectively change team composition, re-assign duties, responsibilities and access permissions of any project member. Set deadlines for fulfilling certain tasks and batches, edit them in real-time mode both day and night. Reduce the number of performers for simple tasks and appoint employees to be responsible for more complicated jobs. Estimate your team workload and analyze its activity. In order to make a point you may create individual icons and status for each task.

All the needed information regarding the project and its tasks can be now stored in one place. Manage client database and orders, issue invoices and control payments without using any external apps. Moreover, Intasker allows you to track the chronology of all modifications and submitted proposals. You also get an opportunity to create an unlimited number of tasks and projects in one account - this surely will help you organize all your activities. And, each separate work stage can be followed by adding individual discussions and comments, links and documents.

The service we offer is an effective collaborative tool that allows the client to directly get the information about progress of current tasks and a whole project as well as leave comments and take part in discussions. You can effectively settle any disputes and make your work crystal clear. Each client of yours will get access to common goals and tasks with optimum set of tools - nothing extra, just what they require.

Each user can configure information display of a project to their preferences:
- lists;
- time frames;
- visual charts;
- dashboard with tasks;
- status sorting.
Moreover, each user of Intasker gets their individual tool set depending on status and access permissions.

Recording all tasks and projects in the Intasker system will help you not miss any job and its stage. Create unlimited number of tasks, select performers with corresponding access rights for each task, control how efficiently the employees perform their duties. You can get detailed information about progress and revision history of each task. Control KPIs and meeting deadlines - and estimate overall working efficiency of each performer and a whole project team.

Thanks to the online software for task and project management, Intasker, you will always have at hand a detailed calendar plan of goals and tasks you and your team have. Divide work time, appoint responsible team members and control sequence of projects execution. And, with an option of automatic email and interface notifications you won't miss any meeting.

You can access Intasker using your smartphone or tablet - this enables team management at any time and from any part of the world.

It's an informative and easy way of providing information based on charts and schemes. With the help of these diagrams you can fix in one information field both sequence and progress of each task in a project, and they also protect you against mistakes while dividing work time and appointing responsible performers.
Intasker was founded in 2017 and more than 400 companies have registered with us so far

The number of users, projects and tasks is constantly increasing.

As of yet more than 100 000 tasks have been created by our users
Денис

Intasker позволяет нам соблюдать порядок, обмениваться мыслями, мнением и документами, касающихся наших проектов. Благодаря сервису, мы всегда остаемся в курсе всех процессов и изменений. В Intasker мы можем отслеживать всю историю проекта, видеть статусы задач и комментарии сотрудников. Оказывается, это очень удобно, когда все собрано в одном месте - так значительно экономится время.

Alex

With the advent of Intasker, systematization of both the project documentation itself and the deadlines for its implementation became available to us. And this is in the conditions of simultaneous execution of several projects.

Александр

Ранее нам приходилось использовать множество разных инструментов для взаимодействия между сотрудниками. Было крайне неудобно и времязатратно искать необходимую информацию в разных сервисах. С Intasker такой проблемы больше не возникает, напротив, все находится на своих местах. Благодаря Intasker мы избавились от неудобных программ и инструментов, приобрели функциональность и разобрали хаос.

Mindy

With the advent of Intasker in our company, I really began to enjoy work. I used to feel embarrassed because it was necessary to distract employees from their classes in order to obtain information on our common tasks. In Intasker, all the information I need is displayed in real time.

Катерина

С появлением Intasker отпала необходимость в постоянном отслеживании электронной почты. Обмен информацией упростился, а ее сбор в едином месте ускорился. Командное сотрудничество теперь организовано наилучшим образом!
Все отзывы
Each new client has an opportunity to check for free special features and benefits of Intasker, a software for team management. During this period of time you won't need to pay anything, and still you will get access to all the tools we offer.
Free start